24 Aug 2021
The power of live events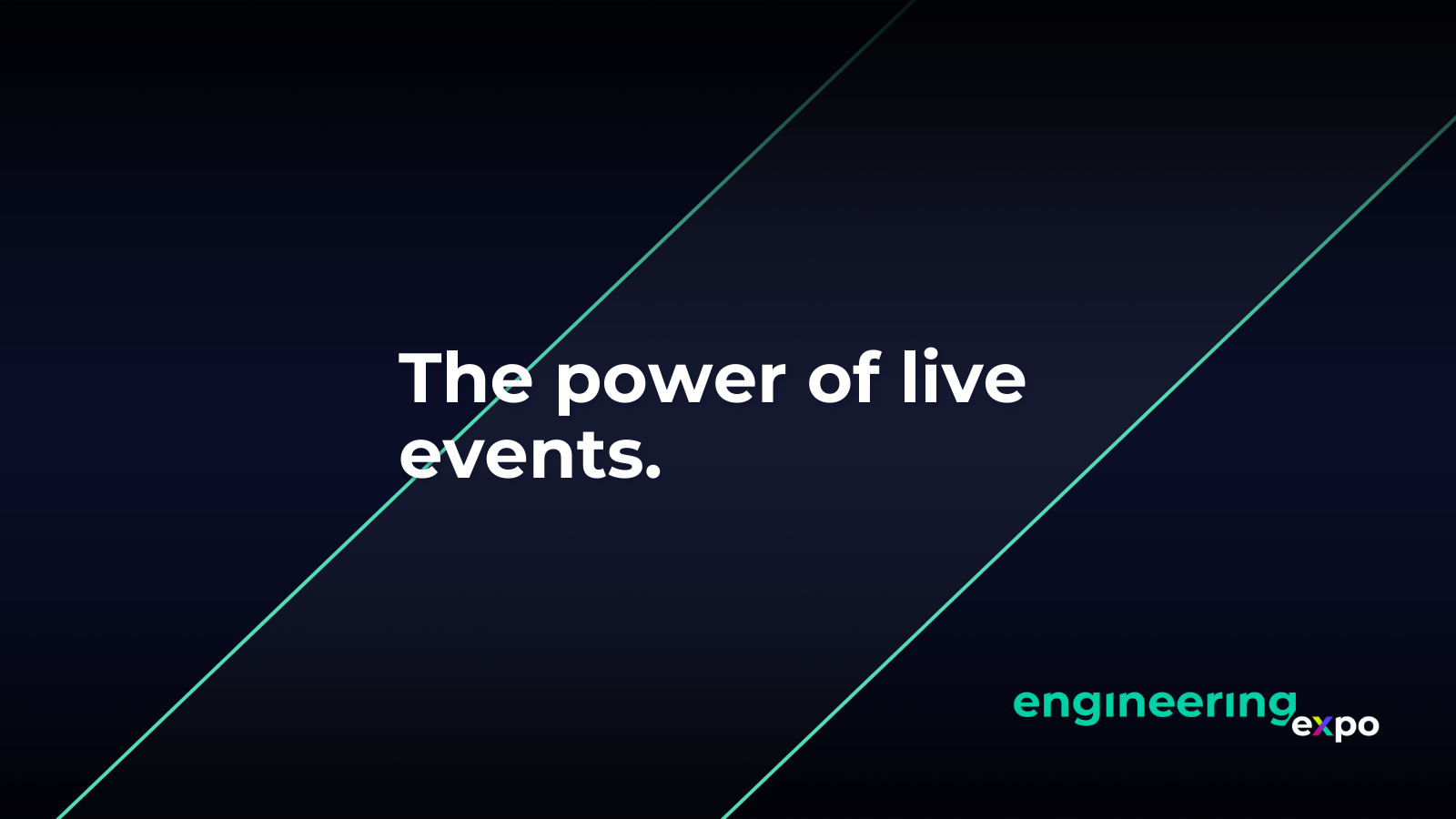 Events are powerful moments in time, creating an experience and a memory. They bring people together, connect communities, inspire, engage, are a place to do business, share experiences and learn.
Events offer brands an opportunity to engage with new customers, to showcase services and deliver real ROI.
93% of marketers and business directors feel face to face marketing is the most persuasive form of media.
Live events beat other forms of marketing hands down:
2 x more powerful than TV ads
3 x more powerful than print media
4 x more effective than radio
If your objective this year is to increase brand awareness, generate leads, nurture business relationships (new or existing) and win business, consider live events as part of your future marketing strategy.
Engineering Expo brings the manufacturing community together to meet, learn and do business ' here's just a few reasons why it should be part of your strategy this year.
Meet face to face.'
Future business is built on the foundations of good relationships. Meet existing and future clients face to face, demonstrate how your product or service can improve clients' business and add value.
Bring what you do to life!
Take buyers through a practical demonstration of how your solution can help ease their pains and deliver real return.
Align your brand with reputable trusted advisors and industry leaders.
Be in the room and integral to the current accountancy conversation.
Live events are an opportunity to come together, to meet and do business, find out how you could be involved and download the media pack here.'
Or contact the Engineering Expo team.