02 Jan 2020
Powerful and compact Everest XCR servo drive for robotics applications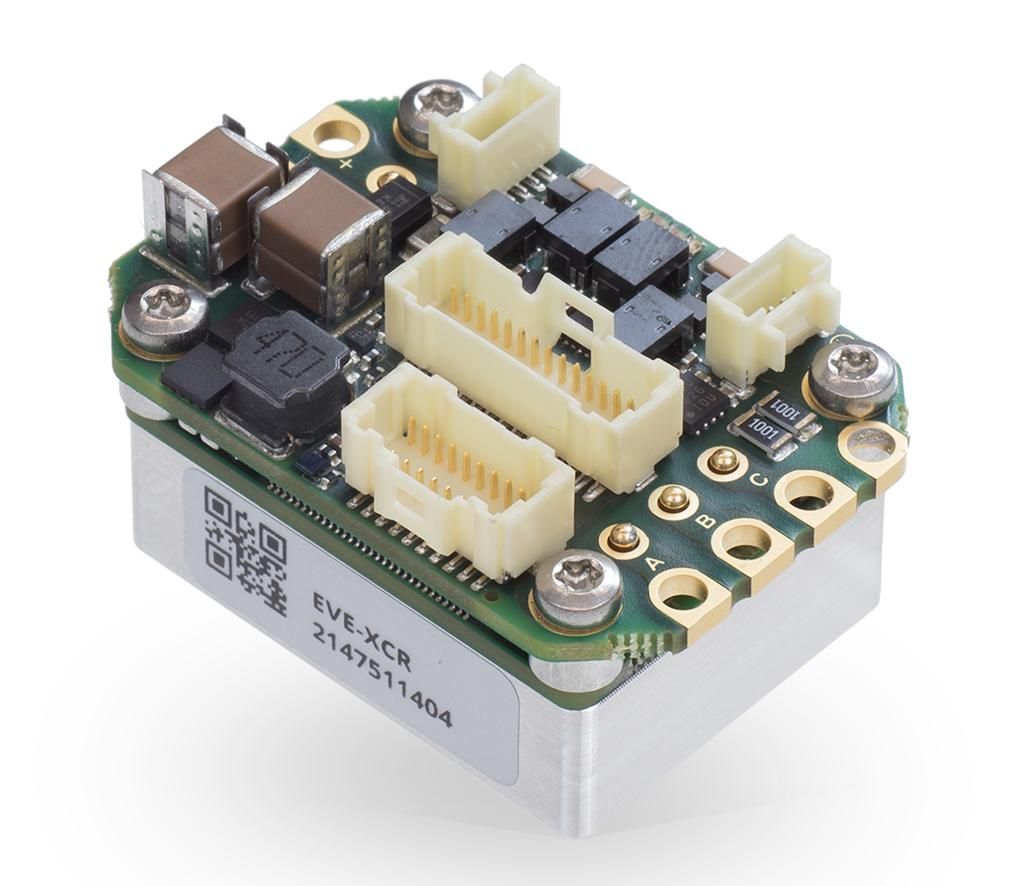 Everest XCR is an ultra-compact, super smart, high-powered servo drive. Thanks to its small size and rugged design it can be mounted virtually anywhere: collaborative robot joints, wearable robots, unmanned ground or aerial vehicles as well as inside motors.
Everest also features the most advanced transistor technology in the world with the highest power density and efficiency while keeping negligible EMI and providing linear amplifier performance. With the current up to 60A and up to 80vdc inputs, it can offer the power up to 5kW.
EVEREST XCR SERVO DRIVE HIGHLIGHTS
Can drive extremely low inductance motors (100kHz switching frequency vs 20kHz standard)
Communications: CANopen, EtherCAT
Duel encoder feedback (For secondary encoder after gearbox)
Absolute BiSS & SSI supported + Incremental
Torque / Force feedback via analogue input force sensor
Motion Mode: torque control, velocity control and position control
Support motor type: AC/DC Brushless motors & Direct drive brushless motors
Environment: Industrial, Low temperature
High efficiency (up to 99% with optimised settings)
High bandwidth / response time
Filtering options available for optimised tuning
 
This servo drive has been tested with all major motor manufacturers and can guarantee compatibility and is also network enabled for EtherCAT and CANopen.
Motion Control Products Sales Director, Snir Benedik says "Working with Ingenia has taken our servo drives offer to a new level. Their ability to produce bespoke solutions for specific applications gives our customers improved levels of flexibility in design. Since becoming the sole UK distributor for Ingenia, Motion Control Products have seen an increase in activity from a number of sectors who now have, in Everest, an enhanced technical product at a more competitive priceâ€'.
Motion Control Products not only provides the full range of products, but they can also work with clients in the design and integration of servo drives and motors for their specific applications. For more technical information, please visit our website https://www.motioncontrolproducts.com/drives/servo-drives/ingenia-motion-control-drives/everest/ or contact our sales team at +44 (0)1202 599922.