01 Nov 2021
Product of the Year Finalists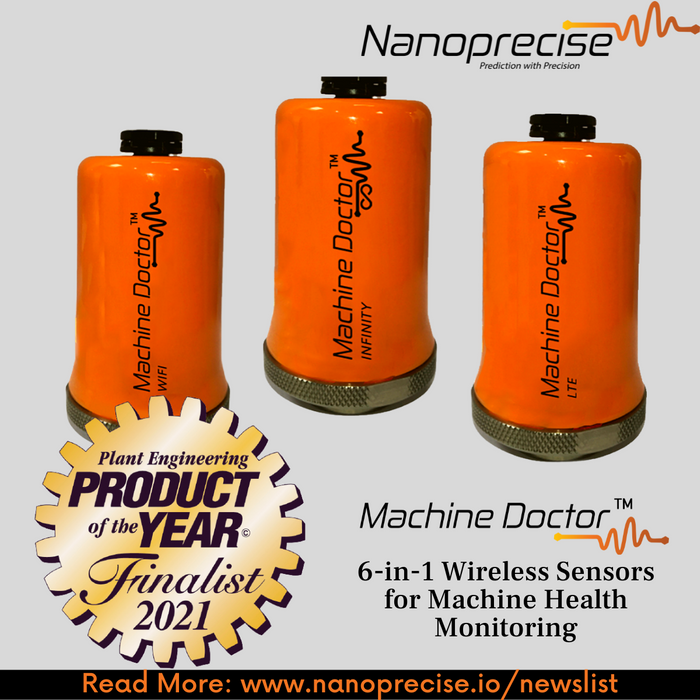 The Product of the Year program is the premier award for new products in the manufacturing and non-manufacturing industries. The annual program provides Plant Engineering's audience with information about the top new products in various sectors such as Asset Management, Electrical, HVAC, Mechanical, Power, Safety Sensors and Softwares among others. The Product of the Year Award honors companies that have developed smart and efficient products to solve the age-old problems prevalent in various industries.
The honor recognizes Nanoprecise Predictive Maintenance Solutions for its IIoT hardware and Artificial Intelligence & Machine learning that offers real-time insights into the health and performance of the machines. The automated AI-based Predictive Maintenance Solutions from Nanoprecise helps maintenance and reliability professionals to make faster and more accurate decisions about maintenance activities; driving operational efficiency to help improve productivity and reduce unplanned downtime.
Voting for Product of the Year opened, November 1st, 2021, and closes on March 11th, 2022. You can consider voting for Nanoprecise Sci Corp through Plant Engineering here. A full list of finalists for the award can be found on the website.