06 Jul 2021
Quench Motor Control Centre – TC Industries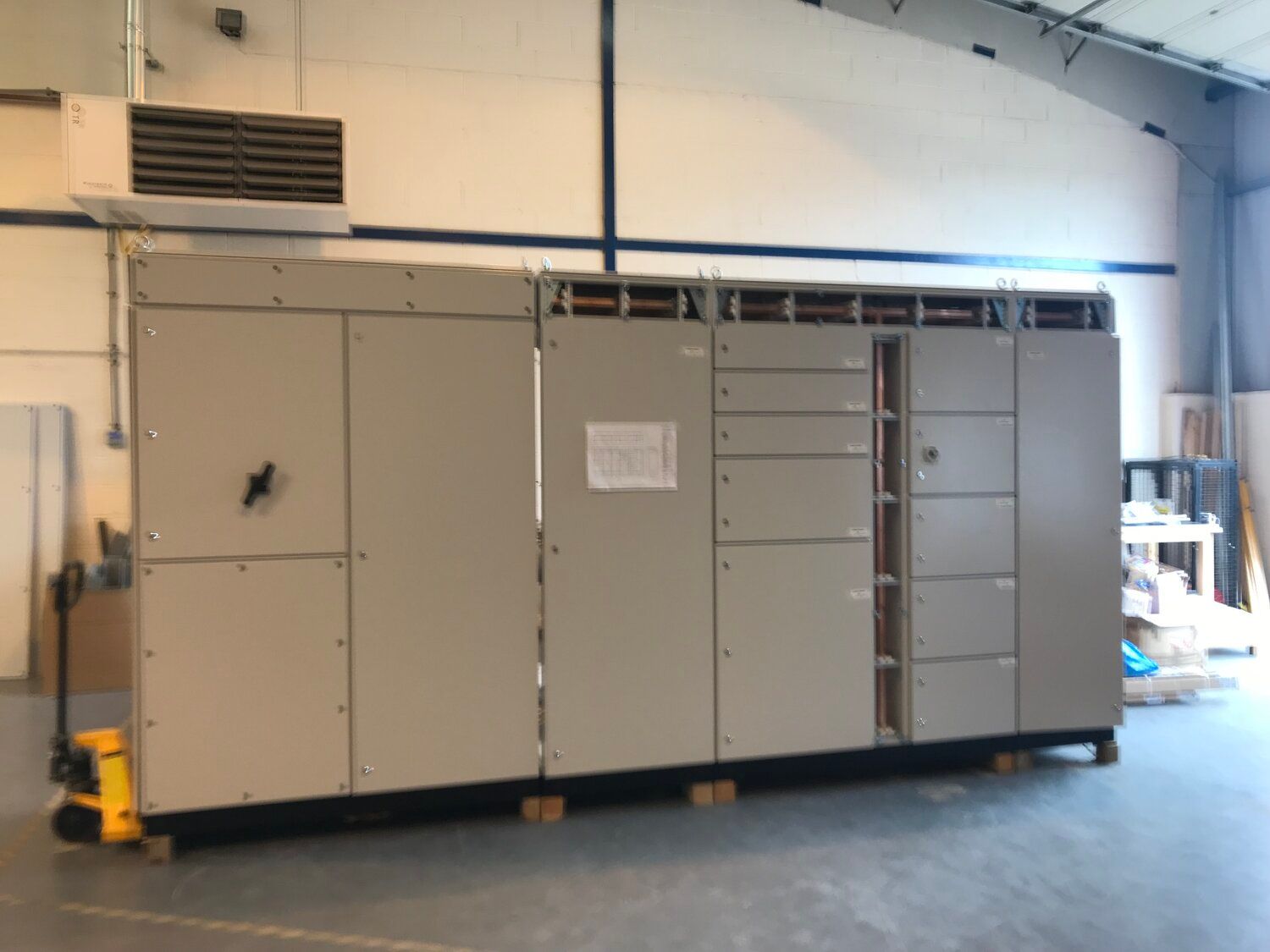 Applied Integration (AI) have provided TC Industries with a motor control centre and switchboard. TC Industries are an industry leading manufacturer of cutting edges, wear parts, and fabrications, as well as commercial heat treat services.
Client Requirements and Solution
TC Industries New Quench Motor Control Centre houses over a dozen compartments consisting of the motor protection equipment along with the PLC, control equipment and Inverters. The PLC automates the heat-treated parts into the quench using the conveyor system. Once in position, the parts are then clamped via hydraulics and dipped into the water for a period of time. The timer is controlled by the operator through the Human Machine Interface which is linked to the MCC. When the timer elapses, the parts are then raised up, unclamped, and rolled out of the quench to continue to its next process.
This new setup has stabilised the heat treatment at TC and allowed them to take care of their customers for the foreseeable future.
AI fully designed, built and tested the unit to customer requirements. We delivered to site and then installed and tested again on site before hand over to the client.
"The reason TC industries chose AI to design and build the project was due to the highly successful previous projects that AI were involved", says Samuel Martin, TC Industries of Europe. "Also AI were competitive in price along with a short lead time".
Applied Integration (AI) is a leading systems integrator, specialising in delivering the latest industry technologies with a focus on Industry 4.0, Digitalisation, Internet of Things (IoT), Analytics, Big data / Cloud Technologies, Safety Critical Systems (SIL1, SIL2, SIL3) and Robotics and Collaborative Robots (Cobots). Founded in 2005, AI has grown by being innovative in their approach to providing solutions for the industries we deal with. We have a dynamic, 46 strong engineering team with many years combined experience.