30 Mar 2022
Range widening: Belt-driven rodless electric axis Elektro Series BK-2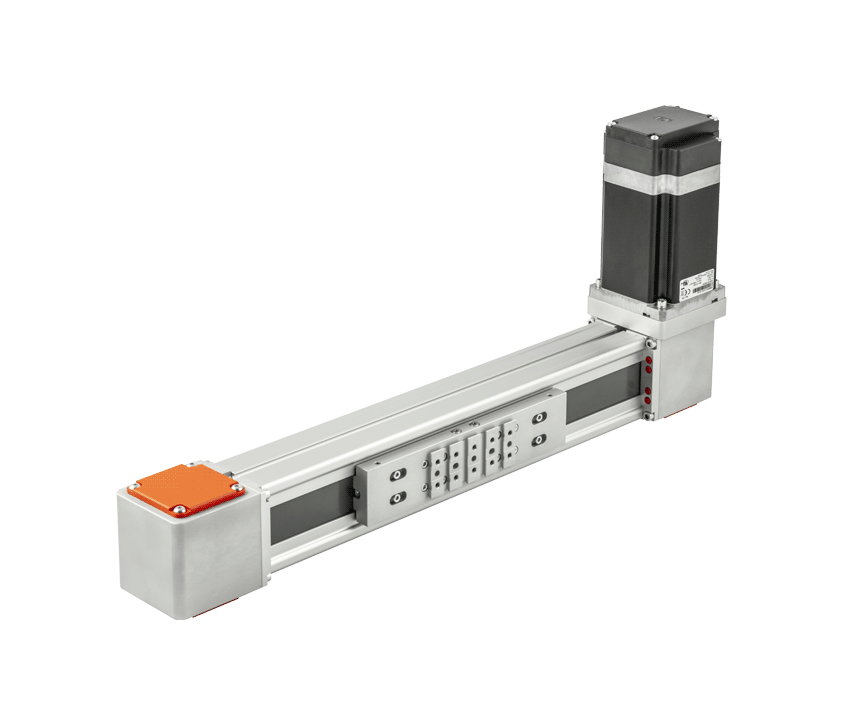 The family of belt-driven electric axis Elektro BK Series expands with the introduction of size 2.
Available in two variants (Heavy and Heavy XL) both equipped with rails and ball bearings, the new BK-2 allows precise, fast and easily reconfigurable movements thanks to the pulley and toothed belt system controllable by a Brushless or Stepper motor.
In size BK-2 the belt has a special profile which, by coupling with the profile of the extrusion, protects the internal parts from the entry of dirt and foreign bodies.
As always, it is possible to purchase the electric axis with a motor offered by Metal Work or with adapters for the application of different motors on the market.
The motors can be applied on all four hubs of the heads and it is also possible to move their position at any time, without carrying out any additional processing.
Some specific accessories are also available for this family of products: they allow you to create a Gantry system starting from the single axis.