28 Sep 2021
Safe Analog Input Module: The SAI 041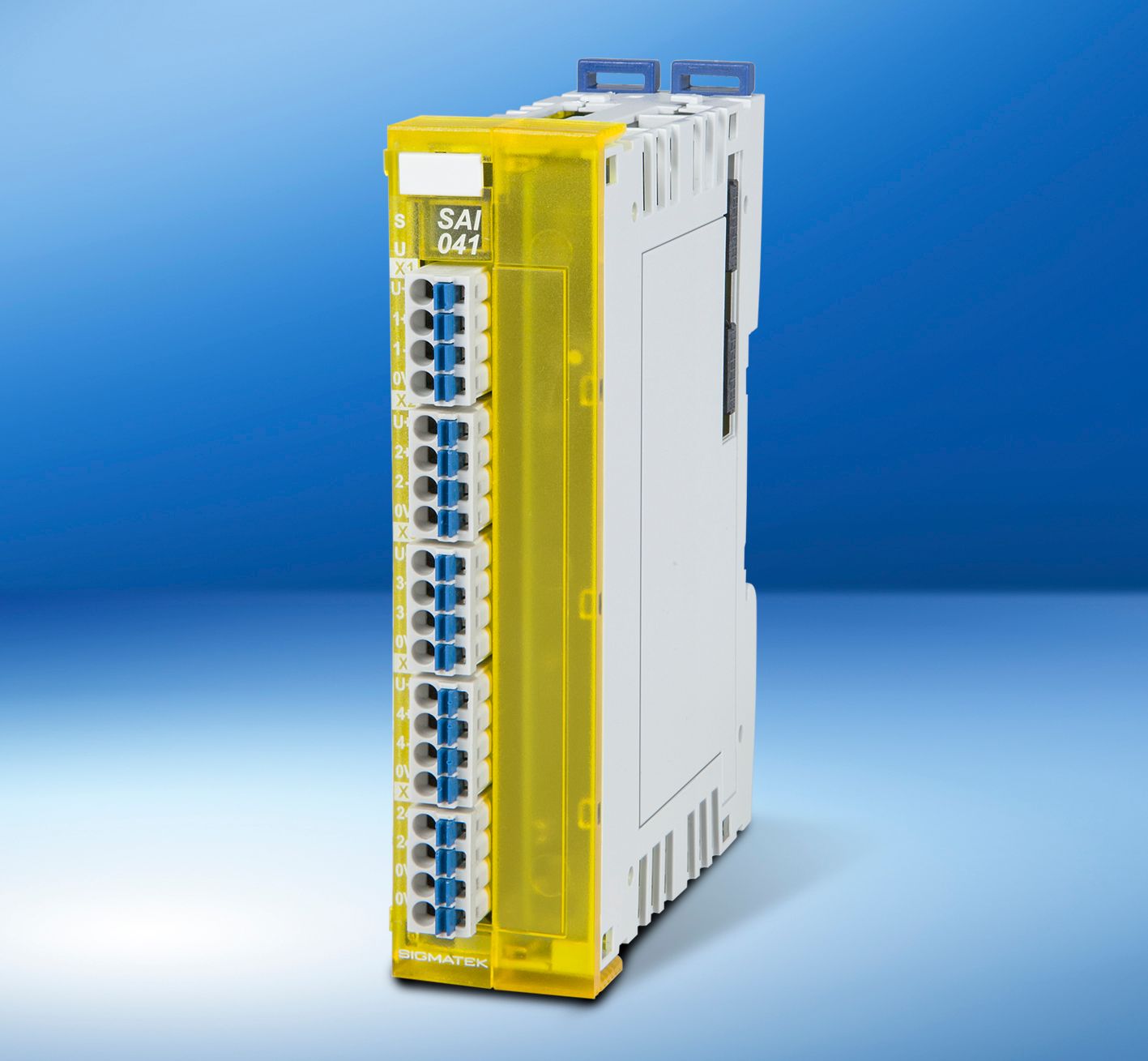 The safe analog input module SAI 041 expands the modular S-DIAS Safety System. Four analog current inputs with a measurement range from 4-20 mA and a resolution of 16 bits, as well as the 24 V sensor supply are integrated into the 25 mm wide DIN rail module. Physical variables such as pressure, temperature, fill level and flow rate can be safely recorded and monitored with the SAI 041. The input filters are adjustable. Two independent, diverse evaluations with mutual monitoring ensure reliable analysis and interpretation of the analog inputs. The recorded values are not only available to the Safety CPU, but also to the function-oriented control for processing.
When used with two channels, the SAI 041 is suited for the safe detection of current signals for Safety applications up to SIL 3, PL e, Cat. 4, for single-channel use, it is compliant up to PL d, Cat. 3 in accordance with EN ISO 13849-1/-2.
The SAI 041 is configured with the LASAL Safety Designer, which provides an intuitive graphic operating interface and TüV-certified Safety function blocks for any application. The tool is seamlessly integrated with the Engineering Platform LASAL.
The highly flexible and intelligent Safety solution from the Salzburg manufacturer of complete systems includes, in addition to Safety controllers, safe digital I/Os, safe relay outputs, as well as safety SNC incremental and SSI absolute encoders.