19 May 2023
Sapcote Engineering, a leading manufacturer of factory production systems based in Leicestershire, has recently completed an exciting transformation.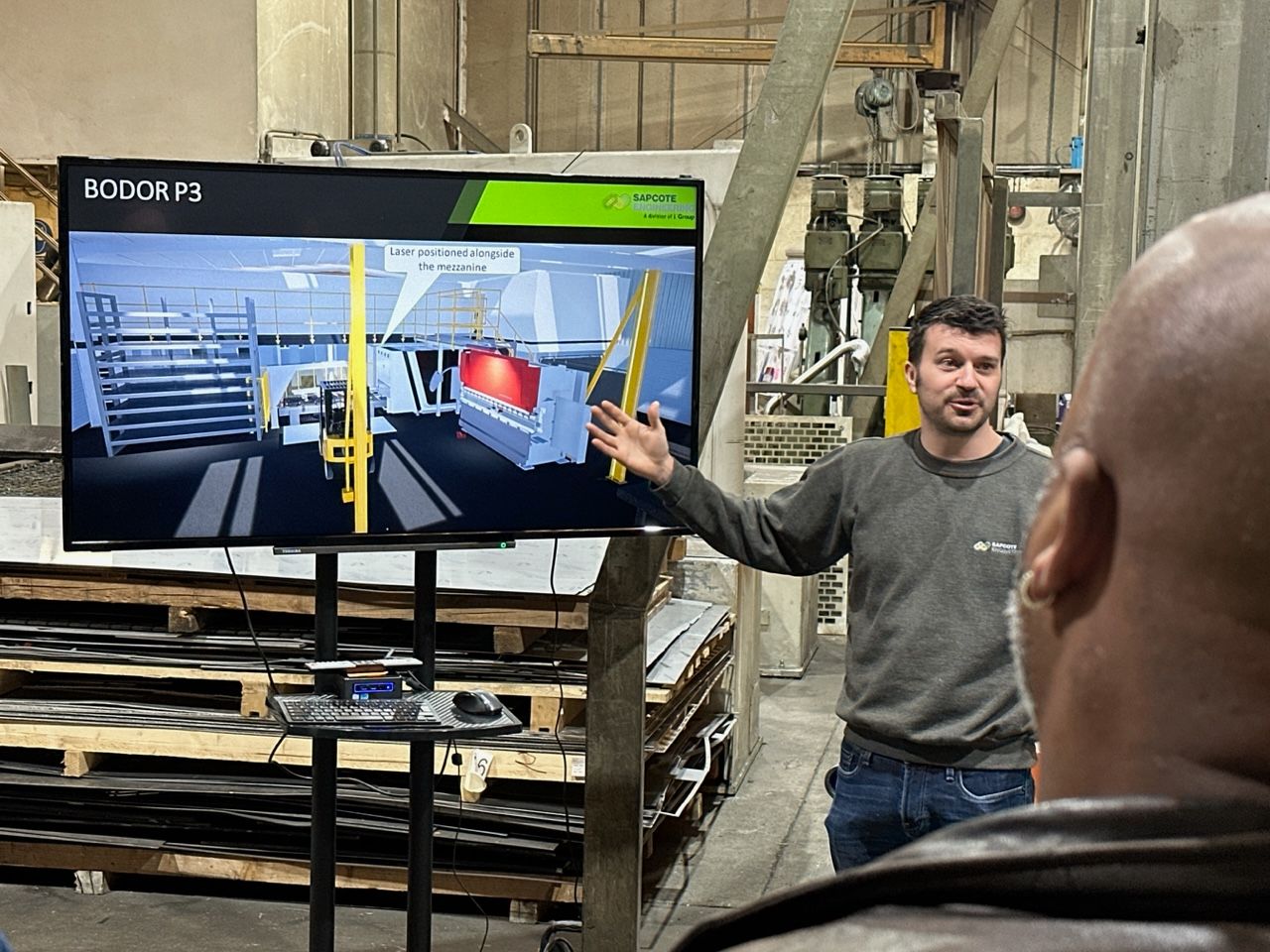 SAPCOTE ENGINEERING, A LEADING MANUFACTURER OF FACTORY PRODUCTION SYSTEMS BASED IN LEICESTERSHIRE, HAS RECENTLY COMPLETED AN EXCITING TRANSFORMATION.
The company has undergone a comprehensive factory refurbishment program and established a news sales hub, and a digital twin and simulation hub, signalling a new era of growth and innovation. This development comes as a result of a £750,000 investment into the business, made by their parent company, i3 Group Solutions, and follows a significant £1.2 million order win.
The investment not only supports the expansion of Sapcote Engineering's operations but has also facilitated an equipment upgrade, including a new laser cutter. This enables enhanced precision and efficiency in the manufacturing process, further reinforcing Sapcote Engineering's commitment to delivering high-quality factory production systems.
The factory refurbishment and the establishment of the new sales and digital twin hubs signify Sapcote Engineering's dedication to meeting the evolving needs of their customers. The revamped facilities enhance collaboration and communication to better enable exceptional customer service through an optimised working environment for the team, which has increased with a dozen new hires in the past 12 months as the company expands its breadth and depth of capabilities.
This significant development highlights Sapcote Engineering's commitment to continuous improvement and their drive to deliver excellence in the manufacturing sector. The investment and facility enhancements are a testament to their dedication to meeting the increasing demands of their customers and driving their business forward.
With the support and investment from i3 Group Solutions, Sapcote Engineering is well-positioned to continue its growth trajectory and deliver advanced manufacturing solutions to its clients. The combination of the upgraded facilities, cutting-edge technology, and the expertise of their team ensures that Sapcote Engineering remains at the forefront of the industry, providing innovative and reliable factory production systems.