SIL 2 & SIL 3 approved Intrinsically Safe 4-20mA Transmitter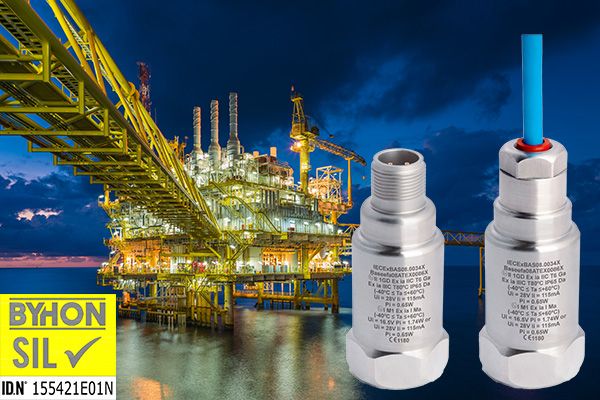 Hansford Sensors have received official Safety Integration Level (SIL) 2 and SIL 3 certified rating for our HS-420I and HS-422I Intrinsically Safe Transmitters. Assessed to the relevant requirements of IEC 61508:2010. SIL certification ensures operator and machine safety in hazardous environments, the 4-20mA transmitters meet the requirements of Systematic Capability, Hardware Safety Integrity and Random Safety Integrity.
This series is ideal for direct use with PLC systems and designed for use in online vibration monitoring applications, where the environment contains inflammable gases, fumes, chemicals etc., as found in many industries such as mining, gas and petrochemical. The 4-20mA transmitters allow maintenance engineers to monitor vibration levels of pumps, fans, compressors, motors, conveyors, drilling rigs and all types of rotating machinery, which are in potentially explosive working environments.