26 Apr 2022
Solving the challenges of pipework monitoring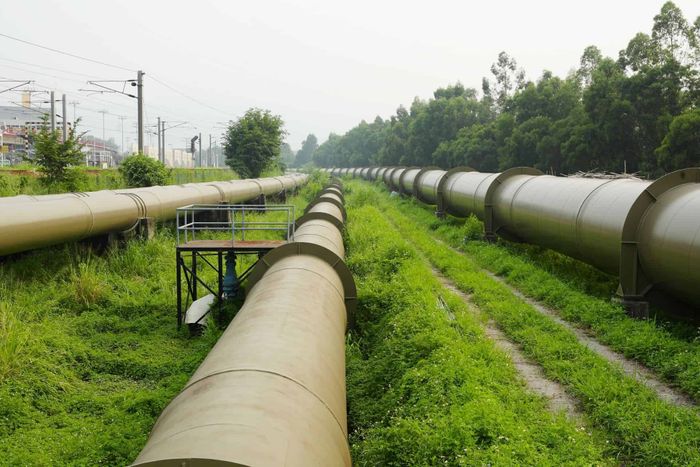 Pipe networks require a monitoring solution designed for their varied conditions.
Solving the challenges of pipework monitoring
Within manufacturing plants and various infrastructure, the monitoring of pipework is often overlooked and yet it is as vital as the circulatory system within the body. Pipework are the arteries responsible for connecting equipment and pushing process fluids and gases (water, steam, air, etc.) through systems to do work. One reason for this oversight is because pipe networks are expansive and are not always easy to reach. However, this network shouldn't go ignored any longer. That's why DCO Systems are recognising the importance of these pipe networks, looking at the challenges they pose and creating monitoring solutions for all types of conditions.
Lack of infrastructure
Above ground networks that travel long distances or reach difficult heights on-site pose a logistical challenge. One option, wired-in sensors, require additional infrastructure and contractors to install power and data cabling. In these circumstances, installing hundreds of meters of copper wiring along pipework to connect to the nearest power point is wasteful and unnecessary. Likewise, battery-powered sensors are not the best fit for these systems. Pipework stretching across multiple kilometres of terrain is not the place you want to routinely be changing batteries. Plus, when a battery fails, your engineers lose access to new data and driving several miles to change a battery is poor use of an engineer's time and expertise.
Safety hazards & hidden problems
Most pipe networks are above ground stretching across landscapes, yet some networks recede underground. Safety within the tunnel system poses another unique challenge. Current monitoring efforts require trained engineers to carry out manual inspections in these hazardous locations and typically occur every six months or once a year. Furthermore, these confined corridors of pipework can pose significant maintenance challenges, reducing work done and leading to performance degradation. Adding to this difficulty, pipes can be physically difficult to reach, with access difficulties and myriad branches and interconnections. In some cases, leaks and problems are nearly impossible to access and diagnose.
Specialised & targeted
In contrast, DCO Systems design energy harvesting sensors specifically for this environment and application. Different energy harvesting capabilities are applicable for various pipework systems. Inside, and underground, pipework surface temperatures are very suitable for a thermal harvesting solution. Pipework that is outside and above ground may use thermal harvesting but is also a candidate to utilise solar power harvesting.
The self-powered sensors are preconfigured to the characteristics of the pipework and can be easily installed and deployed throughout the system. In most process and plant installations pipework needs to be monitored for current performance factors (process and fluid temperatures, pressures, etc.). Such installations also benefit from more detailed physical monitoring of safety and process critical pipework sections. Monitoring of vibration, stress and strain enables better safety monitoring and optimisation of maintenance. In addition, data is transmitted to a centralised dashboard and the engineer receives data and updates round the clock.
DCO Systems' expertise in, and solutions for process and pipework systems provides high value when used in supply and return pipework systems and configurations. DCO have solved the challenges of pipework monitoring and can create a solution that's right for you. To learn more about our adaptable, ready-to-deploy products, visit our website at dcosystems.co.uk or email info@dcosystems.co.uk.