14 Jun 2021
STOBER helps students design and build new electric racing car for Formula Student Electric (FSE).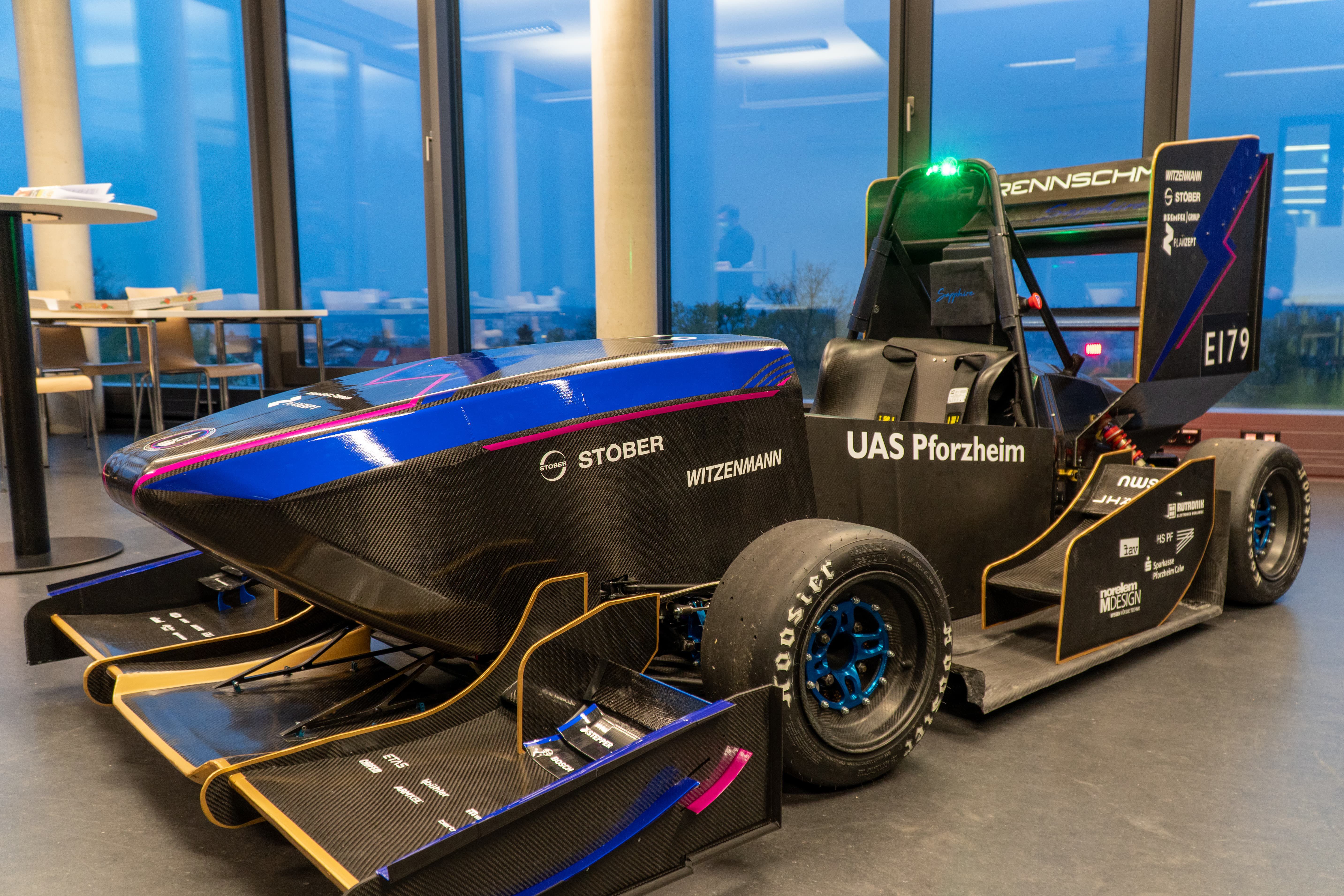 Drive specialists, STOBER, has supplied gear units, motors, drive controllers and specialist knowhow to help power a 2021 Formula Student Electric (FSE) motor racing design challenge.
STOBER has sponsored Rennschmiede Pforzheim, an initiative of Hochschule Pforzheim college in their hometown in Germany, for a number of years, but this year's races will be particularly special as the race car will be electric powered.
The college students developed the concepts and worked in close co-operation with STOBER's experts to build a competitive car. As well as bringing extensive engineering expertise and the highest quality drive components to the project, various STOBER development departments worked alongside students to modify the motors and drive controllers as necessary.
Stephan Scholze, head of the management centre for electronics at STOBER, explains:
"In order to build a competitive car, maximum speeds of approximately 10,000 rpm were needed, as well as motor ratings of 20 kilowatts. To achieve this, STOBER developed two high-speed synchronous servo motors for the rear axle.
STOBER also adapted the number of pole pairs to the required speed, and the final specification also included two compact planetary gear units with an i=7 gear ratio and two powerful SI6 series drive controllers.
"We needed to design the controllers to be smaller in size so that they would fit in the streamlined body." continued Scholze, "with control of these components being overseen by students, which was no mean feat.â€'
STOBER also made the drive controllers mobile. Rather than being contained in a cabinet, in race cars, for example, they must be in a housing that protects them against dirt and moisture.
High-efficiency cooling for the geared motors is important to avoid overheating. To do this, the students developed a solution adapted to the car that cools the motors and drive controllers in a water circuit, where metal foams in the cooling plates dissipate the heat even more efficiently.
Extensive tests were performed in STOBER's factory test bay, where vehicle acceleration, and the track and movement profile on the Hockenheimring racing circuit, could be analysed.
It is paramount that the motors and gear units for this task are optimally co-ordinated to each other, so, together with STOBER, Rennschmiede also developed its own high-voltage battery with a nominal voltage of almost 520 volts.
Now, the task is to make the car fit for qualification.
What is the FSE?
FSE is a design competition where experts judge the teams in terms of concept, planning, and on the vehicle itself.
Since all race cars are prototypes, they have to comply with a variety of safety measures and rules. If the teams meet these basic requirements with their cars, they can take part in the race.
Judges checks include the high-voltage battery, the electrical safety, all safety-related components and accessories, and more. No operating fluid is allowed to leak and regulations for rollover protection must be met. The cars must also comply with a certain volume level and pass a brake test.
As part of Formula Student, the team will definitely drive in the 'FS Alpe Adria' event in Croatia and await news about being accepted for Hockenheim. In any event, qualifying for participation is an outstanding achievement for any team.