14 Jan 2020
STOBER LeanMotor is smaller and lighter replacement for AC Motors and more cost efficient than Servo motors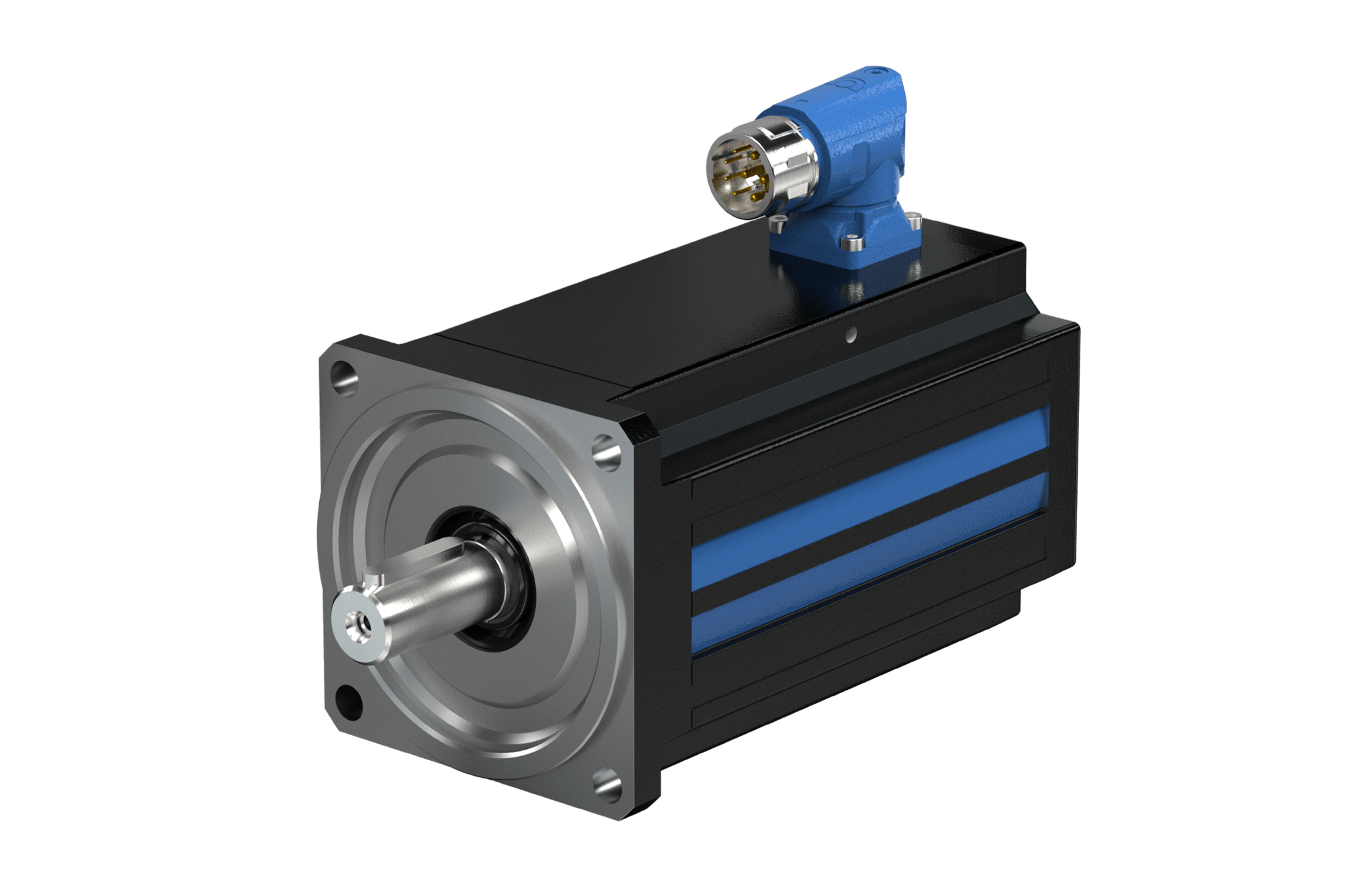 For engineers looking for a more cost-effective and better performing replacement for an AC motor but who don't require a high specification Servo Drive, STOBER's LeanMotor is the ideal solution.
The LeanMotor is a highly efficient and compact electric drive that is significantly lighter and smaller than an asynchronous drive. With the same output as a more expensive Servo drive, this makes the LeanMotor a robust and cost effective option for those looking for higher performance at a lower cost.
More rugged than a synchronous motor and delivering better performance than an asynchronous motor, it exceeds the IE4 efficiency level in its respective performance group. Its fan-less construction, with integral holding brake, means it is smaller than comparable drives and with a single power connection, very easy to fit.
What's more, its robust construction means that it can be used for dynamic automation tasks in harsh production environments. It also allows for variable regulation of speed and torque from a standstill to maximum speed with full torque control, without the need for positional sensor elements. And being small and light, engineers can design more compact machines, while users benefit from lower energy consumption and long service life.
Specification of the LeanMotor also means that the need to use heavier and larger asynchronous motors is eliminated, with the smaller size and lower weight combination providing around 30% improvement in cost-efficiency when compared to conventional Servo systems. Additionally, it can regulate more dynamically and efficiently when compared to an asynchronous motor with incremental encoder thanks to its greatly reduced flywheel mass.
When combined with the STOBER SC6 or SI6 drive controllers, the LeanMotor allows for variable regulation of speed and torque, from standstill to maximum speed, without position sensors. Speed and positional accuracy is ± one degree.
Benefits for engineers and designers are that smaller drives can be designed, commissioning and maintenance costs are reduced and that this new drive can integrated with a wide range of STOBER gear units and accessories, such as a rugged spring-loaded holding brake. This provides high braking performance throughout the entire service life. It is also well-suited to automation applications that are exposed to high vibrations and oscillations.
Applications include all types of automation and precision positioning, including manufacturing, packaging, paper, converting and pump drives.
EMAIL OR CALL FOR MORE INFORMATION
For more information, please contact STOBER Drives Limited on 01543 458858 or email sales@stober.co.uk