13 Feb 2022
Tech investment puts firm on the 'wright' path to growth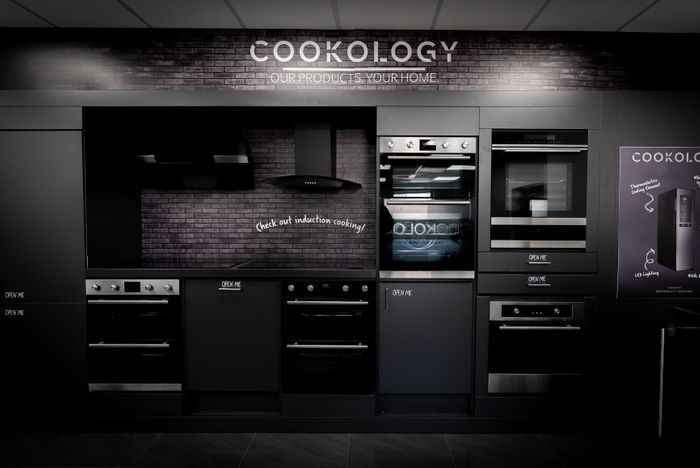 Turnover increase from £7 million to £24 million in just six years
Kitchen appliances supplier The Wright Buy has credited OrderWise's warehouse management software with helping it to make huge efficiency savings – and increase turnover from £7million to £24million in six years.
The Suffolk-based firm, founded in 2009, is now saving an average of 63 hours per week after bringing together its fulfilment processes using OrderWise's ERP (Enterprise Resource Planning) software and WMS (Warehouse Management system).
This investment enabled it to streamline its stock control, sales order processing, ecommerce, returns and courier integration. Courier booking alone is now 90 per cent faster, saving around £20,000 per year.
Since implementing the stock management software in 2014, The Wright Buy has gone from only re-selling appliances, to launching its own brand, Cookology, which now generates 99 per cent of its revenue.
What helped make this possible was the fact that the software integrates seamlessly with marketplaces such as Amazon and eBay, opening up new sales channels.
Director Andrew Wright said:
"We've known for a long time that online retail offered the most growth potential for us. At first we planned to run the stock management and courier integration through the back end of our website – however, when we tried to bolt on Amazon and eBay, it didn't work.
"With an integrated WMS and ERP, we were able to link everything together, helping staff to save time, improve customer service and drive sales via Amazon and eBay. Better fulfilment processes have allowed us to launch and grow our Cookology brand, which has proved to be a real success."
Commenting on the partnership, Jon Roberts, senior sales manager at OrderWise said:
"It was clear from the start that The Wright Buy was an ambitious company, and they've really made the most of the software, adding new modules in line with their current and future business needs. Optimising fulfilment using technology is essential for any ecommerce business today – customers have high expectations and no growing retailer can afford inefficiencies or errors."
Andrew and his team are now confident they have everything in place to scale up their operations both in the UK and abroad.
"As we build awareness of the Cookology brand, we can take on more orders with confidence because we have strong and efficient fulfilment processes," he explained.
"This will also help us achieve our goal of moving into international markets."
To find out more about OrderWise's stock management solutions visit www.orderwise.co.uk.