19 Apr 2021
Testing Times!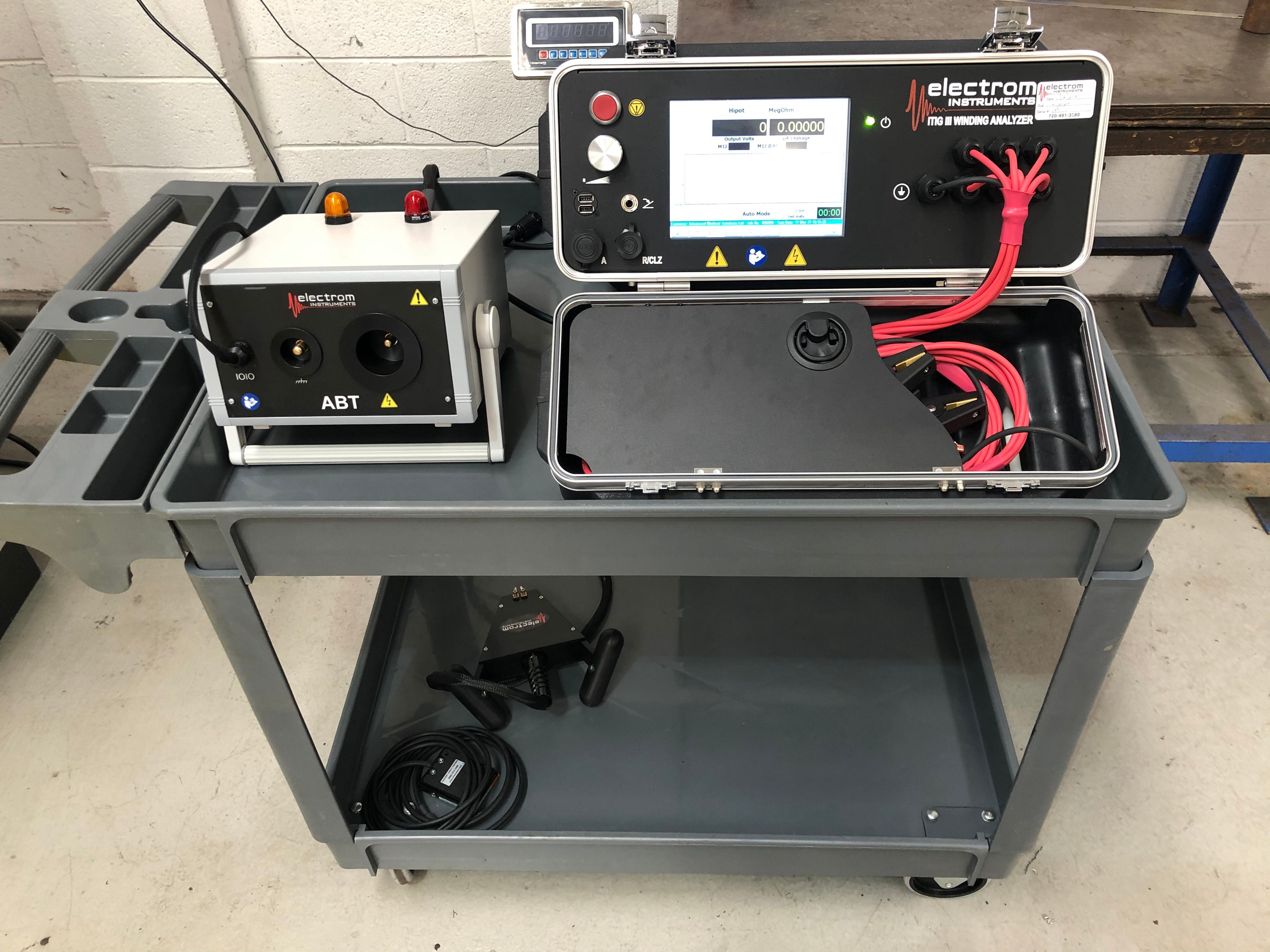 When looking for an Electric Motor Repair partner there are many different factors to consider, things like facilities, 24/7 service and capabilities. One of the factors that many are not aware of is the quality of the motor testing facilities of the repair centre. For example how does the repairer perform the test sequences to fully test the motor windings? If the repairer hasn't invested in quality test equipment there is a good chance that they can't 100% guarantee the quality of the motor windings. Electric Motors are complex pieces of equipment and they require the right type of infrastructure to carry out a repair correctly and to a high standard. Multi meters and insulation testers just won't cut it.
You may be wondering how a full Electric Motor test should be carried out and what equipment should be used? At Neutronic we utilise the latest testing system from Electrom Instruments. In particular the model we opted for is the iTIG III Winding Analyzer, widely regarded as the most advanced motor test system available. The ITIG III features over 20 different high and low voltage tests including frequency surge and partial discharge. This unique test system allows the user to set up tests and run through them automatically eradicating any potential for human error.
When coupled together with the DC commutator option, as can be seen at Neutronic the iTIG III can be also used to test DC Motors to the same high specifications.
Test equipment such as the Electrom Instruments iTIG III Winding Analyzer don't come cheap, but it's the type of investment that will ensure that your electric motor is repaired to the highest possible standard.
If you would like to learn more about how Neutronic provide world class Electric Motor repairs get in touch.