01 Dec 2021
The cost value of predictive & preventative maintenance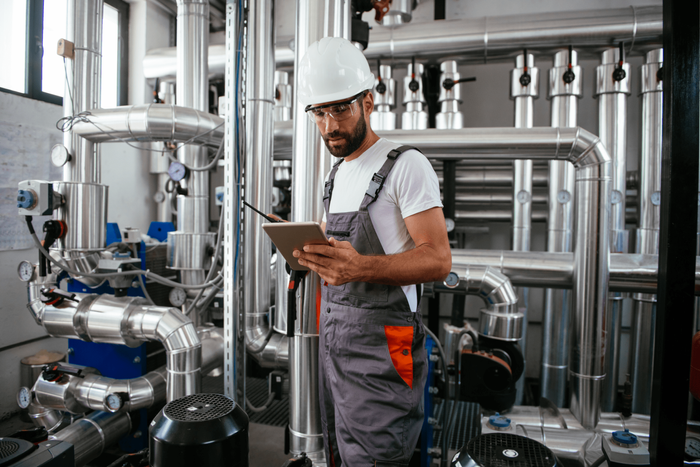 DCO Systems offer affordable, simplified tools to use predictive and preventative maintenance to your advantage and reduce downtime and costs.
Predictive and preventative maintenance are two sides of the same coin. Both strategies work to keep equipment functioning properly and reduce downtime. Predictive maintenance aims to 'predict' when maintenance is going to be needed based on tendencies, whereas preventative maintenance offers routine servicing to 'prevent' failure. Applying these techniques to a plant full of diverse equipment can translate to time and money saved. And in a plant where machines work interconnected, it's worth implementing both of these proactive procedures. Best bit, you can do this without it costing a pretty penny!
DCO Systems offer affordable, simplified tools to use predictive and preventative maintenance to your advantage and reduce downtime and costs. With condition monitoring, extending the life of legacy equipment and production assets is achievable with better information. All data on your equipment's internal components (temperature, pressure, vibration, energy usage, for example) are centralised within an organised, easy to understand information system. Our equipment sensors monitor your machines while our integrated software understands and interprets the information into a rich and robust dataset.
Wireless sensors with energy harvesting capabilities
To aid OEM's and maintenance engineers, our equipment sensors 'work for you', rather than 'creating work for you'. Our wireless sensors measure elements within machines like steam traps, boilers, pipework, energy recovery units, heat exchangers, valves and more. Because our sensors have built-in energy harvesting capabilities, we eliminate the need for battery changes or battery failure. Furthermore, as our sensors power themselves and run continuously, your dataset will be uninterrupted and complete. Eliminating the need to change batteries means one box ticked for your engineers and less money spent!
Dashboard analytics with complete, uninterrupted information
By seeing this information in real time, you can see how your machines are functioning at all times without physically being on-site. You can receive alerts through your dashboard as a reminder for maintenance servicing and also be notified of system inconsistencies. Additionally, historical record keeping capabilities allow your engineers to view and compare an equipment's performance over time. As a result, you can easily identify anomalies and patterns that can lead to malfunctions. By seeing these 'first steps' to failure, you can perform the 'predictive' maintenance required proactively and prevent costly breakdowns before they occur.
Taking control of unplanned costs
Without predictive and preventative maintenance, costs can easily add up to include the breakdown of equipment, maintenance materials, overtime hours or subcontractors and unplanned downtime. DCO System's monitoring solution gives you the advantage of viewing your equipment as needing predictive and/or preventative maintenance. Your engineers can identify which machines perform well with a routine, scheduled service and which machines carry on well until something goes wrong. And before that 'something' goes wrong, our dashboard analytics will help you identify any leaks or inconsistencies that could lead to mechanical production failures.
DCO Systems can help you take a more proactive, simplified approach. Bring down unnecessary costs and reduce downtime by predicting and preventing malfunctions. It's not a coin toss on one or the other, the cost value of predictive and preventative maintenance is greatest when executed together.
To find out more go to dcosystems.co.uk email: info@dcosystems.co.uk or call: 01285 359059.