27 Jul 2020
The shortcut to online condition monitoring is wireless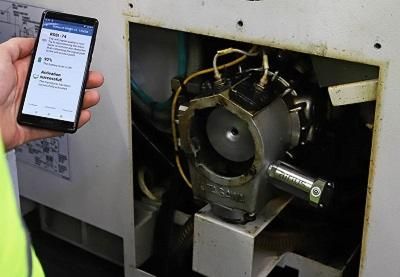 Implementing condition monitoring with wireless technology has many advantages, the most obvious one being the fast return on investment since calculations don't have to take into account costly cabling. From a worker safety point of view, it is a sound choice, too, because maintenance personnel won't have to spend time taking condition measurements with portable equipment near machines or in environments that may pose risks. As an added benefit, it frees valuable time to spend on optimizing maintenance efficiency and equipment performance.

The Airius wireless vibration sensor from SPM Instrument is ideal for condition monitoring of standard production equipment such as pumps and fans, as well as remote or otherwise inaccessible machines. The sensor, measuring triaxial vibration and temperature, provides warning of vibration-related problems as well as gear and bearing faults. Airius supports several different vibration measurement assignments per sensor, with a user-defined number of time-based daily measurements and the shortest response times in the segment.
Airius is online condition monitoring made simple
With Airius, condition monitoring doesn't have to be complicated. The sensors easily integrate within existing IT environments because they utilize existing Wi-Fi routers, and getting started requires only a few simple steps:
Screw, or glue, the sensor in place on the machine according to instructions.
Download the SPM Connect app, start the sensor and the app and connect them.
Configure Wi-Fi and IP address settings, and cloud or server connection.
Set up vibration measurement assignments in the Condmaster.NET web application.
That's it. When the configuration is done, and Airius starts delivering measurement data, the mobile app or web application Condmaster.NET provides easy access to measurement results through a user-friendly graphical interface that is easy to understand also for the inexperienced user.
Start small, scale as needed
SPM Cloud Solution is a subscription-based service providing storage for Airius vibration data on a secure server. The cloud storage is easy to scale up with growing monitoring needs.
The cloud solution includes Condmaster Entity Server, which processes raw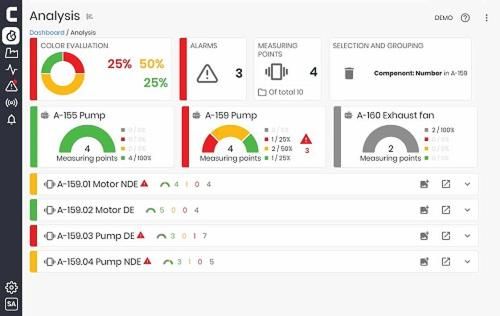 measurement data into evaluated and actionable condition information.
Condmaster.NET is the user interface presenting that information in a dashboard, accessible from web browsers on any device with internet access. Condmaster.NET provides a smooth, comprehensible way for beginners to get started and use basic condition monitoring features.
Find out more about the Airius sensor here.
- ### -
"The purpose is to promote the Airius sensor to new customers and users as a simple "plug and play" tool."