01 Apr 2021
The Smart Factory monitor designed for engineers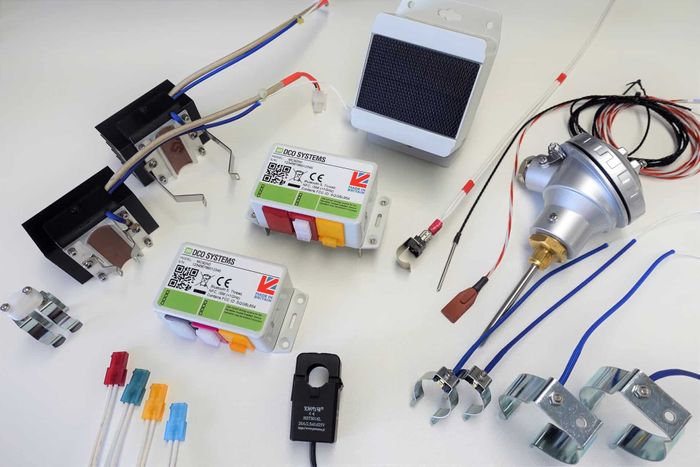 DCO Systems are meeting these challenges head-on by making Smart Factory tools that fulfil the requirements of the engineer yet are simple to use and deploy.
The words 'Smart Factory' have the ability to conjure up two thoughts: computing and complexity. For an engineer, this can seem overwhelming. There's a difference between admiring sleek gadgets in a storefront and having to rely on them for your job. Furthermore, according to The Manufacturer's Annual Manufacturing Report 2020, several roadblocks exist for companies trying to embrace Smart Factory technologies. These struggles include modernising legacy systems, an array of misaligned technology systems already in place, and digital transformation fatigue.
By providing affordable, energy harvesting equipment sensors and software, industry can implement or upgrade and extend existing monitoring efforts. DCO have developed an equipment sensor that has all the BIG Smart Factory bits, yet in the language that engineers and factory managers speak. This approach on Industry 4.0 is simple, powerful, readily available and fits into an innovative little box. DCO push past the barriers of techy algorithms and IoT terminology and explain why these equipment sensors are exactly what engineers need.
First requirement: Always-on and battery-free sensors
Determining the correct range, frequency band or power level you need for each sensor ranks as another obstacle engineers encounter. DCO's wireless, battery-free equipment sensors work at any range and frequency. Because they are self-powering using energy harvesting technology, they are always-on, no power level to consider or batteries to ever change. The two sensor options include internal or external and harsh environments. Furthermore, DCO's equipment sensors and whole system monitoring solutions work alongside your existing equipment regardless of its age, size or complexity. If it seems too simple to only offer two sensor types, read on.
Second requirement: Monitor more components at one time
Misaligned systems are common and are the result of monitoring solutions having limited capabilities, therefore you go elsewhere to fulfil the information void. Furthermore, the market has dozens of options for purchasing battery-run sensors only able to measure set and limited performance metrics. Consequently, sensors that run on batteries are often restricted to the number of components that can be measured, because by doing less, the battery runs for longer.
Again, DCO's energy harvesting sensors overcome these limitations and can be customised to significantly extend data collection. This customisation feature makes it possible to gain all of the information you need through one sensor. Furthermore, DCO's self-powering sensors store extra energy and allow for more frequent data reporting and coverage as opposed to the reporting intervals that a battery dictates. Plug-and-play modules also support your existing devices, integrating inputs from existing analogue and digital sensors into a common remote access and monitoring solution.
Third requirement: Install easily and anywhere
DCO's self-powered sensors immediately save on costs and time by avoiding the need to install a power source or hire an electrical engineer. These sensors can be retrofitted or easily installed to legacy equipment, new machines, over multiple plants and in places with little infrastructure by anyone. DCO have extensively evaluated the practical needs of installers and included colour coordinated connectors, adapters and fittings for many different requirements. The ease of installation and use means that these energy harvesting sensors can be up and running immediately. Furthermore, DCO can bring disjoined technology systems together and gather data into one centralised, cohesive dashboard analytics system. This allows engineers to view the data on any device, at any time, share information and collaborate on addressing pinpointed problems.
DCO Systems' sensors are designed and built by engineers to meet the requirements most needed by engineers. DCO knows the machines you are working with and understands what can be gained from monitoring them. Stepping into the world of Smart Factory technology can be as simple as 'What machine do you need monitored?' To get started with DCO's affordable monitoring tools, go to dcosystems.co.uk, email: info@dcosystems.co.uk or call: 01285 359059.