01 Apr 2022
Thorite Introduces the Energy-from-Waste Team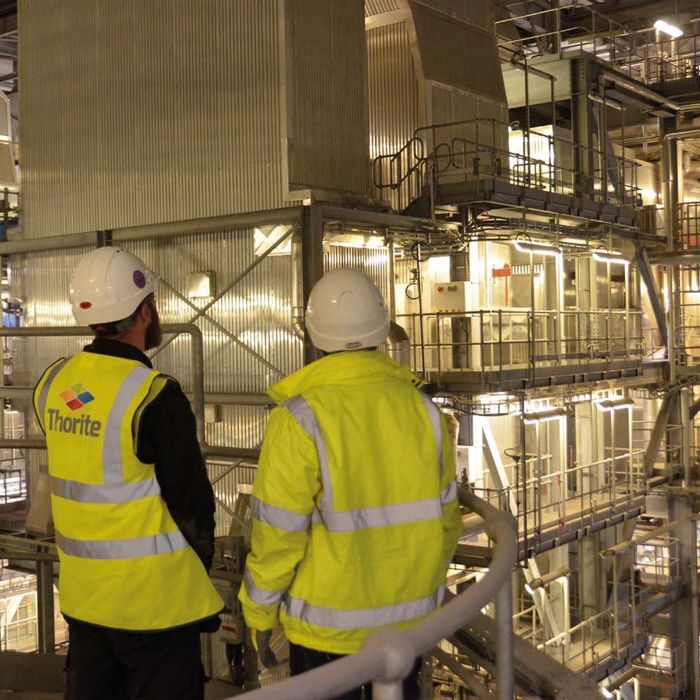 Thorite has recently pioneered an entirely new service, launched to assist companies within the energy-from-waste sector and energy recovery facilities themselves.
This new offering has the sole aim of helping these companies make efficiency gains and save significant costs associated with compressed air usage.
The Energy Recovery Initiative effectively gathers together a range of services that Thorite has been providing its customers with for a number of years; A good example of which is compressed air auditing and monitoring. Compressed air is a comparatively expensive commodity and by auditing and monitoring a system over a period of time, it is possible to pinpoint any leaks, highlight inefficient pipework or worn system components and accurately calculate the return on investment that can be achieved by modifying the system.
With £6M+ in stock holding at any given time, customers in the energy-from-waste and energy recovery sectors should never be faced with an unplanned shut-down because of an unavailable component. Customer service is much more than being able to supply on-demand componentry. Eighteen months ago, Thorite launched their Aftermarket Solutions package because the antiquated concept of a Service Agreement most customers had long been used to was no longer fit for purpose. Thorite Aftermarket Solutions offers a menu of ten different elements for customers to choose from to best suits their individual requirements - A service which, since inception, has proved extremely successful.
"A deep understanding of the challenges associated with an Energy Recovery Facility enables us to provide effective, high-quality products to improve system performance and increase the speed, productivity, reliability and efficiency of their equipment," said Josh Davis, Head of Thorite's dedicated ERF team. "Air Leak Surveys save customers thousands a year in energy costs and we have both the skills and experience to tailor them for the Energy Recovery Sector".
As a final assurance of quality, the Energy Recovery Initiative has been staffed with a dedicated team of highly experienced engineers, contracts managers and technical support staff who are able to work closely with customers to get the very best results. For more information, please contact the Energy Recovery Facility Team at erfteam@thorite.co.uk