26 Jan 2022
Tipping the scales with simplified energy monitoring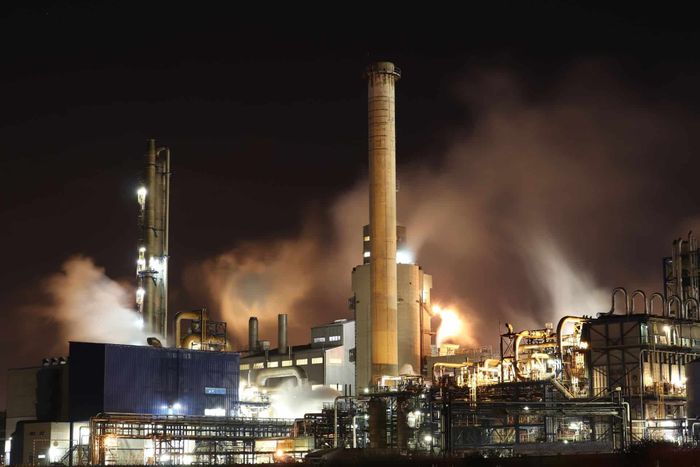 DCO's battery-free energy monitors transmit data more frequently giving engineers a more complete understanding of their equipment
The UK has committed to cut emissions 78% by 2035, compared to 1990 levels. Currently, the Office for National Statistics sites manufacturing as one of the top four contributors to greenhouse gas emissions. Therefore, as part of the strategy the UK government aims for the manufacturing industry to cut greenhouse gas emissions by two-thirds from 2018 to 2035. To accomplish this goal, manufacturing needs effective energy monitoring tools that will provide credible and resolute information.
Monitors powered by energy harvesting capabilities perform a dual function- they identify where energy and carbon emissions can be reduced AND they utilise ambient energy sources to power themselves. Unlike battery-powered and plug-in or wired monitors, these self-powered monitors operate without generating battery waste or using extensive copper cabling. Furthermore, many new battery-powered or wired monitoring technologies tend to be more complicated to use and require extensive training. That's why it's important to understand energy harvesting energy monitors as an alternative solution. In this article, we explain the simplicity and optimal performance of an energy monitor that is powered by energy harvesting. It's a win, win scenario.
Understanding energy with ultra-deployable energy monitors
According to the UK government's Net Zero Strategy, 'Industry emissions have more than halved since 1990, due mainly to the changing structure of the UK's manufacturing sector, improved energy efficiency, and a shift to low carbon fuels. Despite this progress, the overall pace of reductions is slowing, and more action is needed to achieve our net zero commitments'. In this next phase of cutting greenhouse gases, an immediate understanding of your equipment energy usage is crucial.
Energy monitors that are powered with energy harvesting capabilities can be easily installed by any member of your team, are ultra-deployable, battery-free and maintenance-free. This is critically important because the UK's Net Zero Strategy also states that dispersed sites account for approximately half of the UK's industrial emissions. Consequently, the ease of use and installation of self-powered energy monitors allow engineers to quickly deploy monitors in clustered and dispersed sites. Information is then sent to a centralised dashboard that engineers can access remotely. Furthermore, these energy harvesting monitors persistently record data at a higher frequency which then creates a rich dataset that engineers can use immediately.
Complete data for trialling improvements
The data that is gathered will detail power metering, consumption profiling and energy efficiency measurement for power and emissions reduction. In most cases, plants have already implemented large energy improvements. However, an estimated 50% of the energy wasted is waste heat (WHE). Energy harvesting monitors can identify where these losses are occurring within the system. Fixing leaks and eliminating waste heat will provide immediate improvement. Another strategy is to identify areas of extensive energy usage and seek incremental improvements. To achieve this, engineers can use the rich dataset to test and trial improvements. As a result, engineers can see what has or hasn't worked in real time and where the largest gains can be made. In some cases, this approach has enabled engineers to achieve a 35% energy reduction throughout their site.
Gain control using a simple, energy harvesting approach
According to a recent report by the Climate Change Committee, 5.1 MtCO2e results from energy wastage. The challenge to identify this waste and reduce emissions is urgent. DCO Systems offer energy harvesting energy monitoring tools that provide the best path forward. This is because they are simple to use, ultra-deployable, generate a high-definition dataset and are maintenance-free. DCO's Energy Monitor Product Datasheet has further details and technical specifications of the product. Download your copy at https://dcosystems.co.uk/wp-content/reports/DCO-Datasheet-Energy-Monitor-(1.0).pdf
To learn more about DCO Systems' adaptable, ready-to-deploy products, contact us at https://dcosystems.co.uk/contact/ or email info@dcosystems.co.uk.