16 Feb 2022
Transparency and Protection with the Digital Nameplate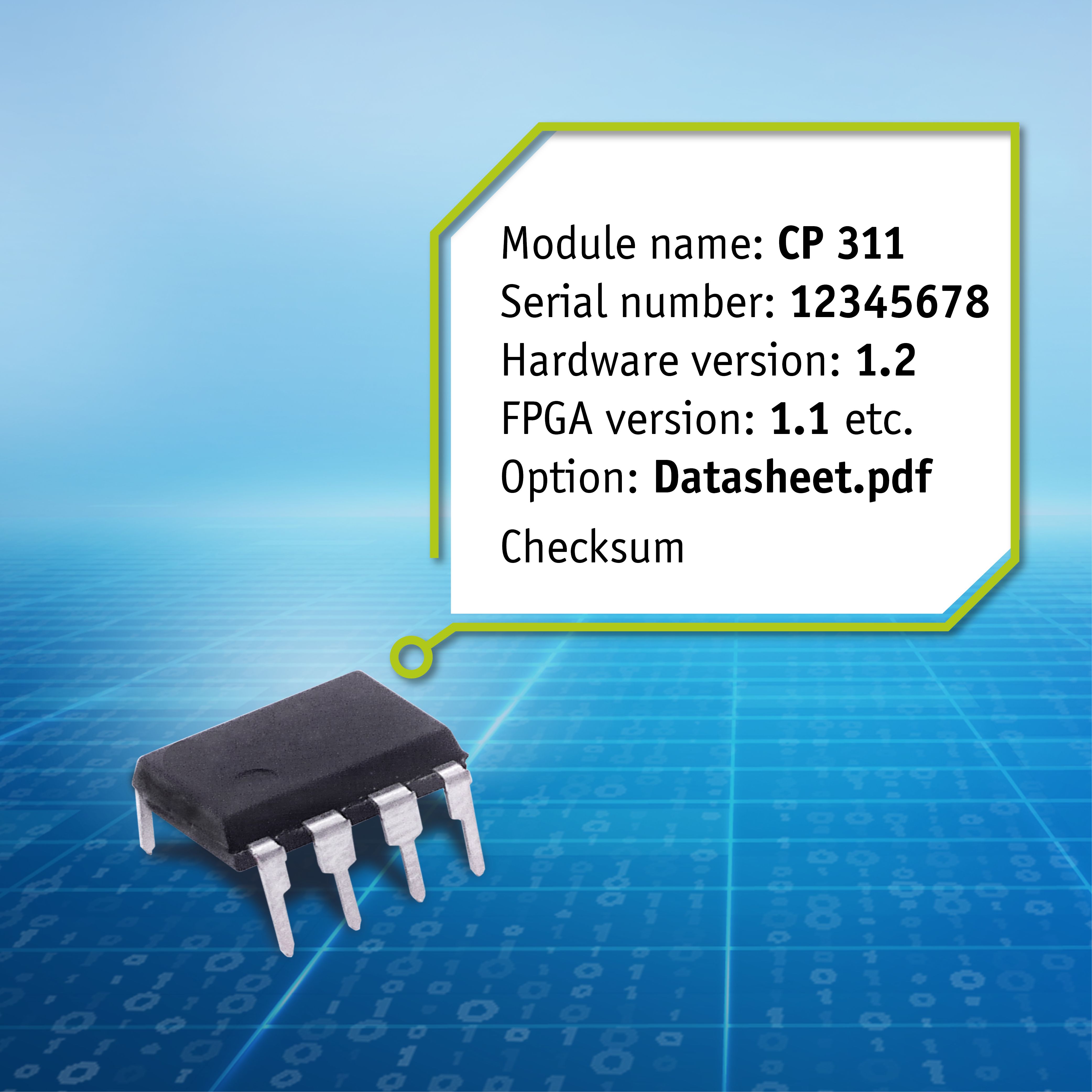 Small Component, Huge Benefits
Classic type labels are becoming a thing of the past in smart factories or are only the printout of the most important product data. Increasingly more relevant information and the continuous miniaturization of products make a clear case for digitizing type labels.
SIGMATEK system components have already been using digital nameplates for many years. Here, product-relevant information is stored, such as the article description, serial number, hardware version, display size, memory structure, MAC address and much more – including checksums over the entire data set to ensure validity.
Simple Processing of Information
All available information can be read with the LASAL engineering tool, as a hardware tree. Data can be stored in the machine/system history, further processed and displayed on the operating interface. The machine builder therefore knows which system components are installed in the delivered machine or system. The collected data proves to be extremely helpful, in particular, when servicing – whether during diagnostics, troubleshooting or acquiring replacement parts when documentation is missing.
The information in the digital nameplate can also be processed further in the software. It is possible to define in the application, for example, what should happen if the end customer or a third-party service company replaces system components during the warranty period without permission. As a preventative measure, a warning message can be displayed on the operating interface to inform the customer that a procedure not covered under the warranty was performed.
Relevant Data – Over the Entire Lifecycle
At the same time, this procedure can be stored in the control's log file and evaluated at a later time. In case the control is connected to the manufacturer's service cloud, the machine builders can of course, be informed about the procedure in this way, so that they know the history over the entire life cycle of their machines/systems.
These advantages will make the digital nameplate a selling point in the medium term. Especially since it also helps in the fight against counterfeit machines. The serial number stored in the digital nameplate is stored in the control via the application code directly before delivery, where it cannot be edited. If these do not match, the CPU boot process is automatically stopped. This makes product-piracy impossible, and also protects the operator of the machine from interventions by untrained personnel.
With VARAN products from SIGMATEK, the corresponding product data sheet can also be stored in the digital nameplate. This saves paper in terms of sustainability and the information is always available.