Triple win for Radwell at the Stoke on Trent Live Business Awards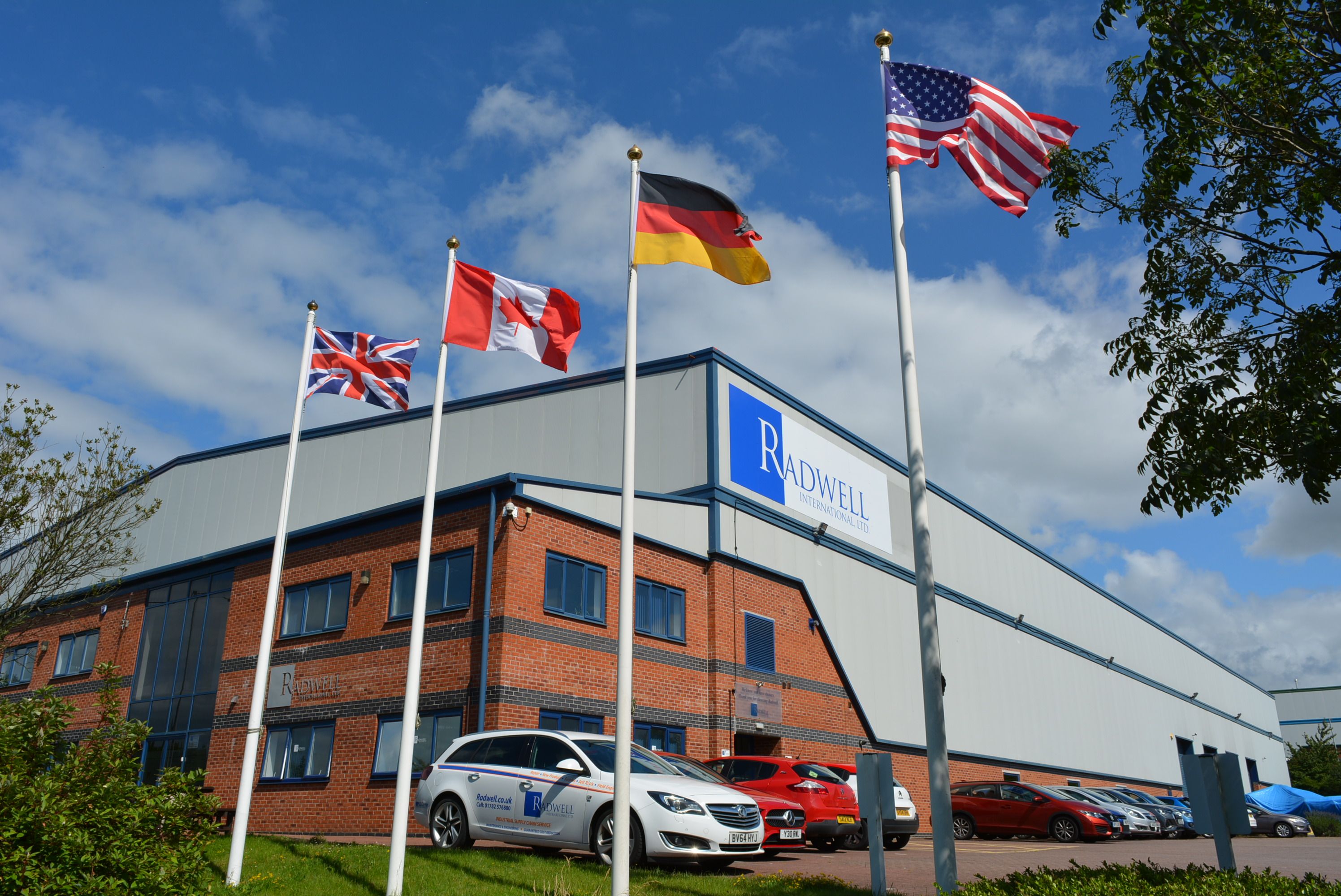 Newcastle-under-Lyme's finest, Radwell International has scooped three prestigious awards at the 2021 Stoke on Trent Live Business awards. Walking away with the Innovation in Business and the International Trade awards, while European Marketing Assistant Rosie Crowther was crowned Young Professional of the Year.
The awards celebrate the growth and creativity of the best businesses in Staffordshire and following a record number of entrants, Radwell were announced as three-time winners for their invaluable contribution to innovation, international trade and individual excellence during a challenging 12 months.
Martin Keegan, Managing Director of Radwell said "As a manufacturing and factory automation specialist, we think locally as we do business globally and our innovative business strategy has enabled us to remain open during the pandemic as an essential business supporting manufacturers and food processors. To win the International Trade award and to be recognised for our hard work and commitment to the 55,000 customers we serve in 175 countries is a privilege."
Following extensive research into PPE products Radwell manufactured a door opening device that attaches to the bottom of a door with the aim of reducing contact with door handles. Branded as 'The RadStep-2020' the product is now sold globally and has won multiple awards for innovation.
Martin Thomas, European Marketing Manager at Radwell said "Companies that grasp the innovation opportunity are among the most competitive and most productive in global markets. That's why innovation is the lifeblood of the UK economy and drives growth and success in the manufacturing sector. To recognise the achievements of extraordinary innovators, we are proud to have won the Innovation in Business award for 2021."
The Young Professional of the Year award recognises an individual for their hard work and personal achievement. Rosie Crowther joined Radwell in 2018 as Marketing Assistant after graduating from Keele University and was promoted to European Marketing Assistant in 2019. She is now responsible for the company's social media accounts, videography, blogs, events management, community outreach and award submissions. By posting relevant content and actively reaching out to influencers and business leaders across six social media channels within seven European countries, Rosie has organically grown connections and followers by 248% within the last 12 months.
Rosie said "I am absolutely delighted to have been nominated and recognised as a rising star within Staffordshire and was up against tremendous competition. I feel privileged to have won the award however my job would not be possible without the support of my colleagues."
Radwell will continue to drive growth globally with innovative products and services that support the needs of their customers.