07 Oct 2021
UKG customers and their people thrive with UKG Dimensions workforce management suite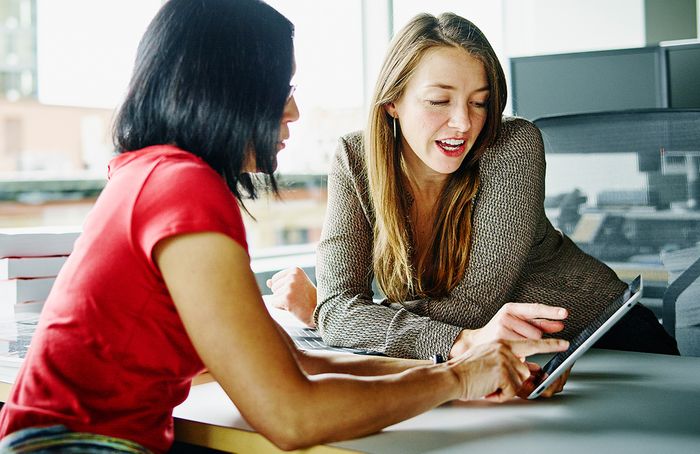 UKG (Ultimate Kronos Group) announced today that its customers worldwide are increasingly benefiting from the UKG Dimensions workforce management suite to transform their people-centric operations.
"Organisations spanning every major industry globally use UKG to support their people. To date, UKG's AI-powered recommendations have helped managers approve 15 million days off and we are on track to exceed 10 billion employee punches by 2023," said Chris Todd, president at UKG. "Companies with workforces as big as half a million employees using Dimensions are utilising the full-suite to addresses exceptionally complex business needs while helping to care for and engage their people."
"UKG has proven to be a great choice for our business and our people," said Lisa Hartman-Loos, manager of application information services at Tiffany & Co. "Dimensions is an intuitive workforce management suite that ensures people are paid accurately for their time and gives them the flexibility needed to negotiate work and life. As we expand our global footprint with Dimensions, we will be better positioned to meet the needs of our entire workforce."
Some of the world's biggest organisations use Dimensions to create exceptional employee experiences. This includes:
one of the world's largest retailers with nearly half a million associates across 2,800 stores;
one of the world's largest home improvement specialty retailers with nearly half a million associates;
one of the largest health care systems in the U.S. with more than 165,000 employees;
a healthcare service company with 120,000 employees, 65 hospitals, and 560 healthcare facilities;
a multinational technology company with nearly 100,000 employees;
one of the most populous cities in the U.S. with nearly one million residents and 65,000 employees;
one of the largest shipping, transportation, ecommerce, and business services organisations in the world employing nearly 60,000 people.
Auchan Retail France, Baptist Community Services, Biltmore, The City of Oklahoma City, Eclipse Advantage, NJ Transit, and Vancity are also transforming their workforces with Dimensions by empowering their people and unburdening their managers. According to a Total Economic Impact study by Forrester, Dimensions provides an organisation with 12,500 employees an average time and attendance savings worth more than $8 million over three years. This is achieved by more quickly filling unscheduled absences, automating administrative work, reducing timecard and payroll errors, and controlling overtime expenses, among other areas.
In addition to providing transformative solutions to companies around the world, UKG has earned multiple industry awards and accolades for its focus on innovation, culture, and services. This includes being named a 2021 Gartner Peer Insights Customers' Choice with the highest overall rating among Customers' Choice HCM providers; a Leader in the 2021 Nucleus Workforce Management Value Matrix with "best-in-class workforce management" for organisations with more than 2,500 employees; and a Leader in the NelsonHall 2021 New World of Workforce Management NEAT assessment.
"Workforce management is central to many of the everyday moments that matter to employees, such as accurately capturing their time worked, requesting and receiving days off, and getting real-time access to earned wages at any point in a pay period," said Steve Goldberg, vice president and HCM research director at Ventana Research. "By supporting these work experiences with capabilities such as advanced forecasting and scheduling, proactive compliance, modern people analytics, and industry-specific functionality, organisations will more readily achieve many of their most strategic workforce-related goals."
"Organisations that put people first are more competitive in all facets of business. They're able to recruit and retain top talent because they've committed to an inclusive workplace culture that ensures everyone has the opportunity to thrive," said Todd. "After disrupting the workforce management market with Dimensions several years ago, excitement from new and existing customers continues to increase exponentially as companies seek a partner to help keep them ahead of rapidly changing employee needs."