01 Jun 2022
Visit ONE at the Manufacturing and Engineering 2022 Expo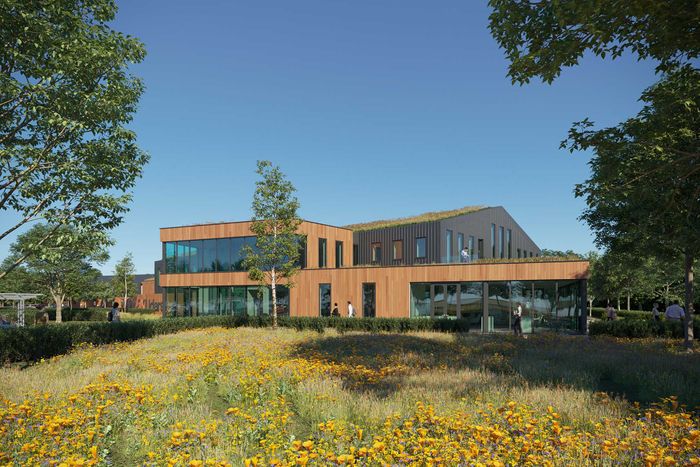 Is your company growing? Do you need a new HQ or to expand/transform an existing building? ONE Creative environments (ONE) can help with experts available on stand H71 of the Manufacturing and Engineering 2022 Expo from 8-9 June 2022.
ONE, which has all the essential disciplines for a design project inhouse, has worked on projects of all sizes, both new build and refurbishment, and has vast experience in the commercial and industrial sectors.
The company has worked with many high profile manufacturing and engineering clients which include: Princes Foods, Toyota/Lexus, AVL, ESP, Polytec, Barton Firtop Engineering, Kloeckner Metals, ZX Lidars and Gtech to name a few.
Their dynamic multi-disciplinary inhouse team consists of: masterplanning, architecture, landscape architecture, interior design, mechanical and electrical engineering, civil and structural engineering and Digital Estates all working together at the forefront of Building Information Modelling (BIM).
Clients benefit from one point of contact, with access to a full design team without the need for multiple appointment documents or the juggling of contacts. This is a highly efficient process, allows clients to focus on their day job and saves them time, resources and money as well as enabling great design.
Members of ONE's team will be available on H71 where they will be exhibiting some of their extensive portfolio. Visit the stand to also enter a prize draw for the chance to win a fantastic Star Wars Lego set with one lucky winner also receiving a one-hour free consultation to discuss design options and evaluations on their new project from an Architect, Landscape Architect or Engineer - or all these disciplines at ONE - at no cost.
Mark Martin, Director at ONE said, "We are delighted to attend this event and look forward to meeting flourishing businesses who we can help to realise their growth plans. If you are looking to expand, move, refurbish an existing facility or want a bespoke new build, ONE can help."
"We pride ourselves on sustainability, great design and innovation and have been recognised for such across industry awards. You can bank on us for a creative and efficient solution, we relish a challenge and can help you on your journey to Net Zero."
"We would love to talk to you about your project and if you visit our stand, you will have a chance of winning in our prize draw too. We look forward to meeting with you."
Further information about ONE, including how to get in touch, is available at www.oneltd.com.