17 Aug 2022
Why being made in Britain matters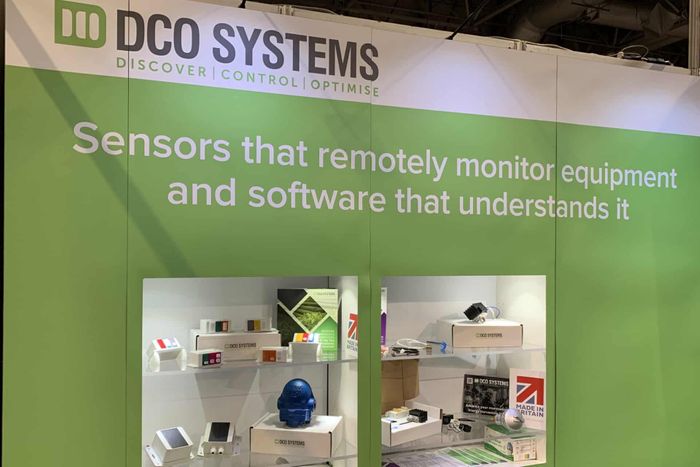 It's important to champion British-made products, especially in a time of economic uncertainly.
In August of 2021, Made in Britain in collaboration with OnePoll conducted a Buying British Survey. The results rang out loud and clear in support of British manufacturers. Out of 2000 UK adults surveyed, 73% want their business to buy more British. This sentiment was strongly reflected in conversations that DCO Systems had at tradeshows with plant managers and engineers actively seeking British-made monitoring solutions. There are several compelling reasons to buy British products, however the quality and standards along with the drive to source locally are leading the forefront for decision markers.
Quality and standards
Even before the Industrial Revolution, British manufacturers have long taken pride in their innovative spirit and products. As time evolved, the technology and capabilities have evolved, yet quality has always been a top priority. In December 2013, British businesses and manufacturers found a collective voice under a collective mark through Made in Britain, an independent, non-profit organisation. Members need to show proof of provenance and adhere to a high quality of standards including acting fairly and ethically in commercial activities and providing skilled work environments.
DCO Systems became a member of Made in Britain in February 2019 and proudly design and build industrial sensing solutions showcasing the Made in Britain mark. For DCO, the mark signifies higher quality and standards as well as being part of a collective effort to strengthen manufacturing in the UK. Made in Britain has nearly 2000 members and with the Buying British Survey indicating that 87% of respondents consider provenance, it's clear that the mark is helping to lead buyers to the right place.
John Pearce, CEO of Made in Britain: "Our research clearly shows huge British consumer demand for purchasing more goods produced on home shores. There are many different reasons for this, ranging from a desire to support the national economy to concern about the environmental impact of purchasing products manufactured on the other side of the world. Our member companies, such as DCO Systems, recognise that being part of our community and displaying the official Made in Britain collective mark on their products and packaging makes great business sense."
Sourcing locally
Keeping projects on track is another driving factor for buying British. Supply chain disruption has a long list of players including Brexit, the Covid pandemic and now the conflict in Ukraine. Because of this, questions about reshoring also made their way into conversations at recent tradeshows and a strong interest to support the local economy surfaced as a priority. This trend is also highlighted in the Buying British Survey with 91% of respondents agreeing it's important to buy British. That's good news, especially when a report from Logistics UK states that supply chain issues will continue throughout 2022.
DCO Systems share this priority and therefore all of our monitors and data services are produced in our facility in the Cotswolds. We support the heartbeat of our community and employ local people. It's not just good economics, it's important to keep our communities thriving and products readily available to British manufacturers. And engaging in B2B contracts within the UK allows DCO to get sensing solutions into the hands of plant managers and engineers at a faster rate.
Moving forward together
Being made in Britain matters. Manufacturers and businesses supporting products made in Britain receive goods adhering to a high quality and standards. Furthermore, sourcing locally helps avoid supply chain disruptions and supports the British economy. For manufacturers needing equipment monitoring solutions, DCO Systems offer steam trap monitoring, energy monitoring, AC/DC motors monitoring and environmental monitoring. All monitors are self-powered using energy harvesting technology for a battery-free, wireless solution. To get started with DCO's energy harvesting monitoring solutions, contact us at https://dcosystems.co.uk/contact/ or email info@dcosystems.co.uk.