29 Jul 2021
Williams Racing and B&R - Condition Monitoring System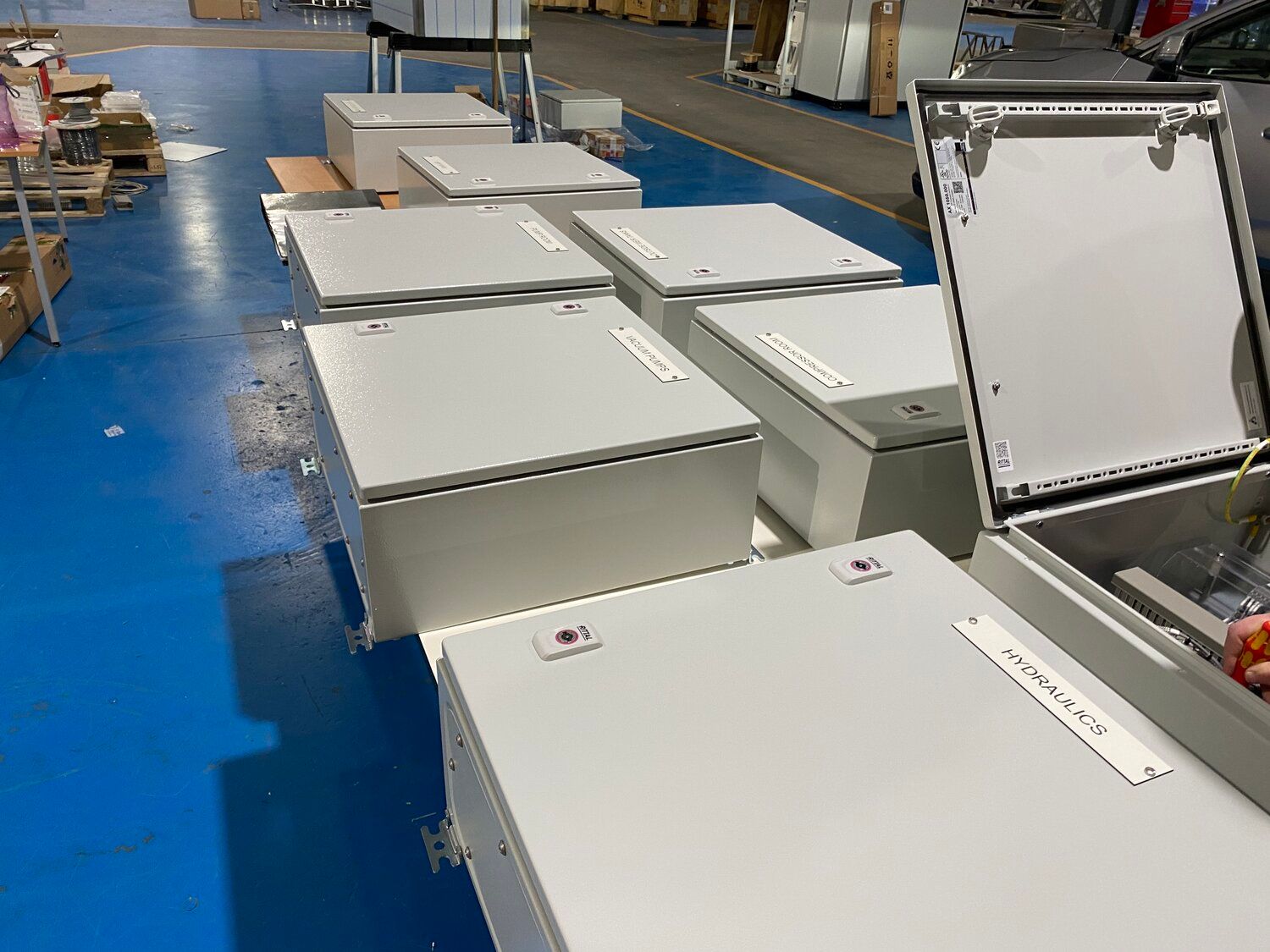 B&R, our technology partner, contacted us to help assist with providing a solution to the F1 Williams Racing team. Williams Racing, founded in 1977, is one of the world's leading Formula 1 teams and races in the top echelon of motor racing winning 9 constructors' championships and 7 drivers' championships.
The wind tunnel used for testing, development and aerodynamic optimisation of the car is a critical infrastructure asset for Williams Racing, where high availability, reducing unplanned maintenance and lowering operating costs are key concerns.
Williams Racing's requirement for Wind Tunnel Condition Monitoring System was achieved by designing and manufacturing eight remote IO control panels. These control panels contain a range of B&R X20 IO modules to interface with vibration, energy metering and temperature sensors. The remote IO panels are networked to an APROL DCS system enabling real-time and historic data capture to be used. The captured data in used to gain energy efficiencies and give pre-emptive warnings of electrical and mechanical problems to allow corrective action before any potential failure. 
The panels were fully tested, witness tested by the client, delivered on time, and currently capturing operating data for Williams Racing engineers.
Applied Integration (AI) is a leading systems integrator, specialising in delivering the latest industry technologies with a focus on Industry 4.0, Digitalisation, Internet of Things (IoT), Analytics, Big data / Cloud Technologies, Safety Critical Systems (SIL1, SIL2, SIL3) and Robotics and Collaborative Robots (Cobots). Founded in 2005, AI has grown by being innovative in their approach to providing solutions for the industries we deal with. We have a dynamic, 46 strong engineering team with many years combined experience.