11 Apr 2023
WorkfloPlus Manufacturing Case Study Video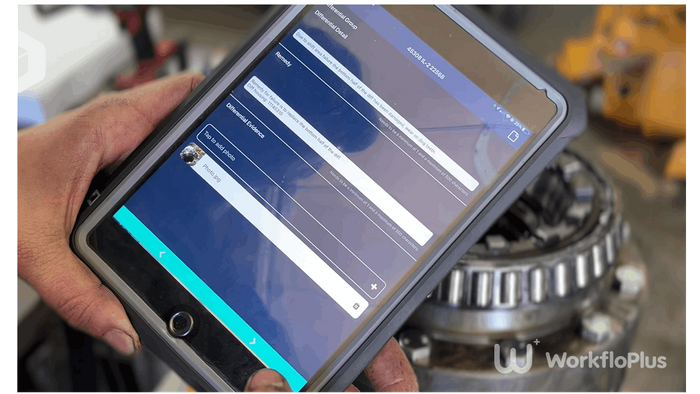 Discover how Centranz use WorkfloPlus to increase sales and improve customer satisfaction.
Centranz, one of the world's leading drivetrain component remanufacturers has surpassed its sales goals, exceeding its targets consistently since introducing WorkfloPlus in December 2021. The company introduced WorkfloPlus to simplify and streamline its failure reporting process.
WorkfloPlus is used by the Centranz team to evaluate component failures, when they completely disassemble and clean transmissions to properly identify the root cause of a failure, and potential future failures.
During this process the team captures the details of failures and communicates their findings back to customers through a failure analysis report that includes detailed descriptions as well as images/video that identify problems and clarify solutions.
Previously, this process was done using pencil and paper illustrations, photos taken on mobile phones, verbally over the phone or via email.
Now, however, they can keep their reporting consistent and clear, as David Crowther, sales representative at Centranz, explains:
"With WorkfloPlus, we're able to put all our findings into one file, with pictures and descriptions of each image of the failures, in one report which can be shared with our customers.
‍‍"Rather than an email with writen descriptions and random pictures, everything is condensed within this file to help the customer get a bigger picture and a better understanding of our team's findings.
"It's a simplified process that has helped us to communicate properly and professionally with our customers on a much higher level to the way we were doing things."
The results of simplifying this process have been clear, with the company surpassing its sales goals in each of the three quarters since implementing WorkfloPlus.
"This is now an official part of our evaluation process the number of completed failure reports has increased 60% vs last year. Additionally, our sales team report it has greatly aided their efforts in closing more complex jobs."